Mother (n.) – The woman who loves you unconditionally from birth, the one who puts her kids before herself, and the one who you can always count on above everyone else. Just telling her your problems makes you feel better because mothers always know how to make it all go away. Even if you fight, know that she's just looking out for your best interests.
Where would you be without your mom?
To My Ever Loving Mother,
Words cannot fathom how grateful and proud I am to be called your daughter. I couldn't thank you enough for showing us what unconditional love is. You always put our happiness before your own.
I never thought that unconditional love exists but truly a mother's love is living proof that love has no boundaries. We may not have every luxurious thing in the world but having you beside us is beyond enough for us. Every time you're around, everything seems right. I feel safe under your wings, my mother hen. How could I ever live without you?
Related: 25 Rules For Mothers With Sons
I could still remember the day when I was just an innocent little child, learning how to read and count.
You were my first teacher, and in the morning, you would walk me to school and bought my favorite snack (chocolate milk), and cupcakes, and when I arrived home in the afternoon, we would do our homework together while you nag me to focus more on studying and I should start to learn how to read by then.
Day and night, you taught me patiently. At bedtime, I would lay down beside you and taught me how to pray after that you would sing children songs for me until I fall asleep—and mom, I thank you for that. Thank you for loving me when I am not so lovable.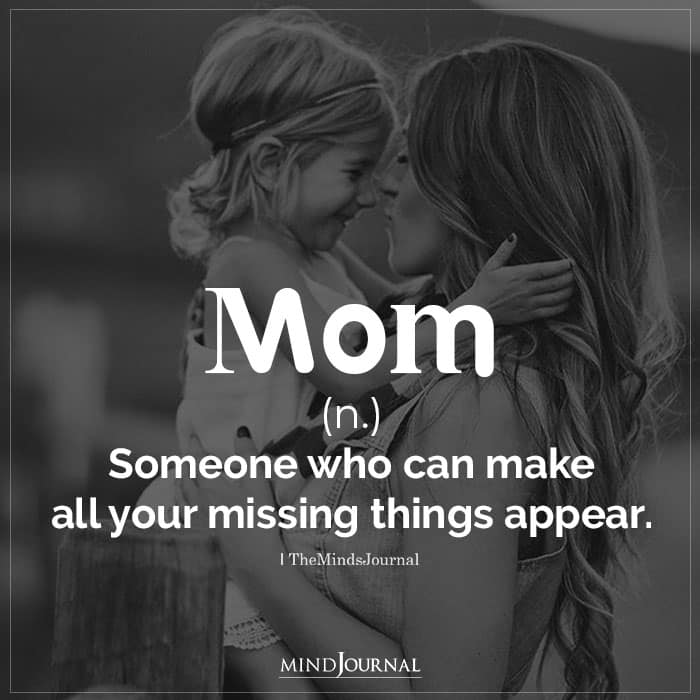 Thank you for lifting me up when I am at my lowest; thank you for being my number one fan. Thank you for raising me with such kindness.
Thank you for teaching me not to settle for anything else.
Thank you for knowing my worth even when the world doesn't.
Thank you for believing in me when I don't even believe myself.
Thank you for staying and I know you'll never leave even the world turns its back on me and most importantly thank you for the unconditional love that you always show every day. I'm sorry if it's taking me a long time; you deserve the world and I would give it to you even if it means moving heaven and earth. I will. Trust me, mother. One day, I will.
I've seen you happy. I've seen you cry. I've seen you hurt. I've seen you tired. Mom, I've seen all your sacrifices for us and I would like you to know that you are deeply appreciated.
Related: 5 Big Challenges Of Being A Single Mother
The strongest yet the most loving soul that I've ever known. When I become a mother, I want to be like you— tough but always giving.
I may not say it too often, but I love you with all my heart and I pray to God to give you good health. May God prolong your life, mom.
Love always.
---