General Predictions for the New Week: Another week just begun and we are now able to give another piece of good news, or maybe two. As we leave behind us the Cosmic Chaos of Eclipses and Retrograde Planets, we are beginning to enjoy an easier and more fruitful future.
Last week, Mercury got Direct so apparently we are now free from all the mess of delays and misunderstandings that was created by his retrograde course. Now, Mars just got Direct adding up to the good news! 
Mars Direct – No more unfortunate events, quarrels, accidents and energy depletion
Since yesterday, August 26th , 50% of the planets were in retrograde motion. From today, the balance has changed. Now 60% of the planets are direct. And believe me, retrograde Mars in Capricorn was a very sad story.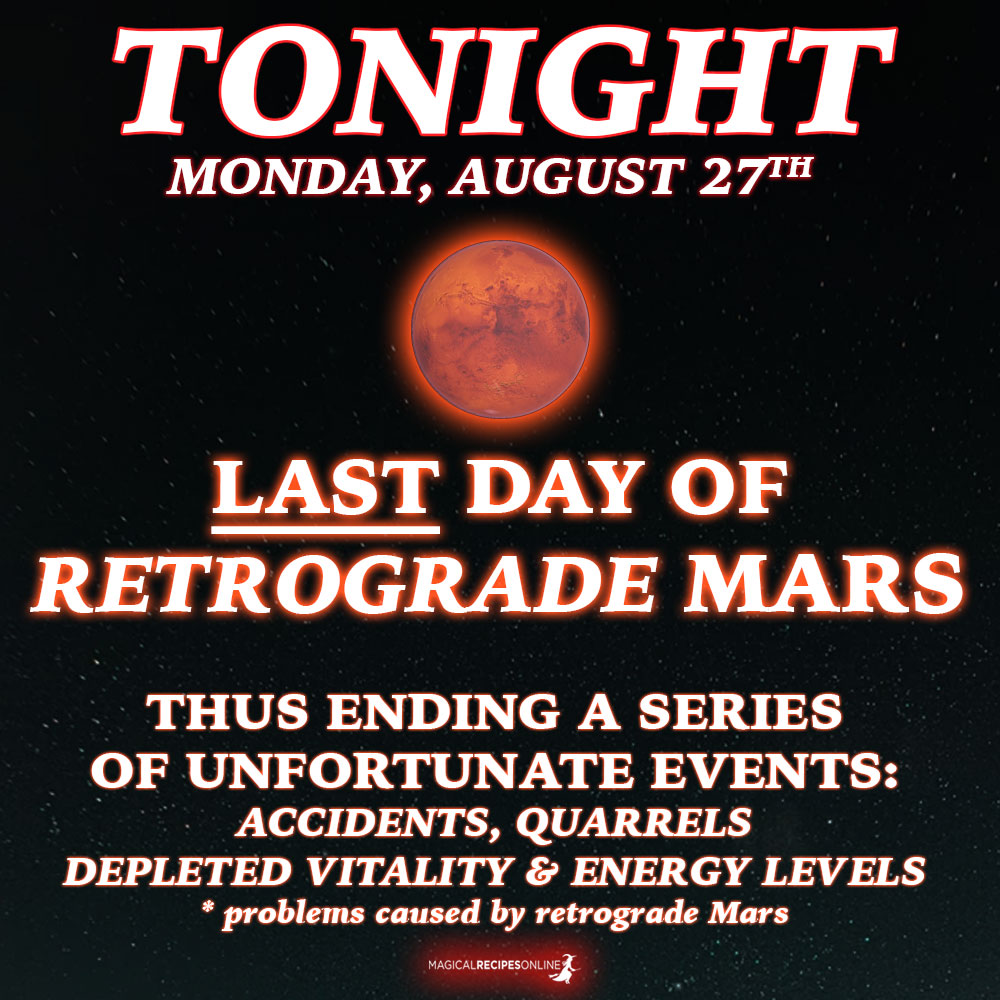 Grand Trine of Earth echoing from  August Full Moon
It all began yesterday. August Full Moon was pretty clear about its intentions. So Good news still come from the divine trine of Jupiter with Neptune which makes dreams come true and help us dream a little bit. We all need it right now. Thankfully, Neptune in his favourite Zodiac Sign making this aspect one of the greatest things that can happen. Moreover, Saturn's trine with Uranus will show us the way to make innovation and inspiration reality. We are forged by the passion of our hearts and determined to win! All Earth Signs (Taurus, Virgo, Capricorn) and Water Signs (Cancer, Scorpio, Pisces) and favored this week. Moreover, Gemini (along with Virgo) will be the first to notice these blessings since Mercury is now direct! 
Predictions for the new Week – Aries:
YES! You can now celebrate. After two months of delays, misunderstandings, foolish quarrels, accidents and all kinds of unfortunate events, your governor is thankfully direct! Your passion comes back to fuel your heart's energy. You are more powerful than before. Slowly but steadily you get back on your feet and make things right. Destiny smiles at you! Your Tarot Card of the Day can reveal so much more. Check it here for free.
Predictions for the new Week – Taurus:
This is a great new week for you as Mars in your friendly Capricorn now fuels your dreams for evolution and expansion. Your mighty behaviour may now set new goals and achieve so much more than all these previous summer months. Travelling abroad is favoured along with new plans in your education and international commerce. The grand trine of Earth gives you all the energy you need to reach higher and broaden your horizons!  Your Tarot Card of the Day can reveal so much more. Check it here for free.
Predictions for the new Week – Gemini:
Now that Mercury has changed his course things are getting back on track. Previous week was actually a preparation week – and you felt like you were on probation or something. Thankfully things now change and you will soon realise that you can change your life. You are awakened and passionate!  Your Tarot Card of the Day can reveal so much more. Check it here for free.