General Daily Predictions: 
Today, as the Moon will enter Sagittarius, we open our hearts to happiness. Good news are coming especially to the ones who thirst for a shining break from a series of unfortunate events. 
We've got extra good news today as Mercury from Scorpio forms a sextile with Saturn in Capricorn. Hard work and patience pays off. 
And also today, the Retrograde Venus from Scorpio squares Mars in Sagittarius.
As from yesterday, the young Crescent Moon conjuncted with Jupiter giving us the opportunity to summon all the forces of Good Luck and Magic to empower us. This influence will keep on affecting us tomorrow.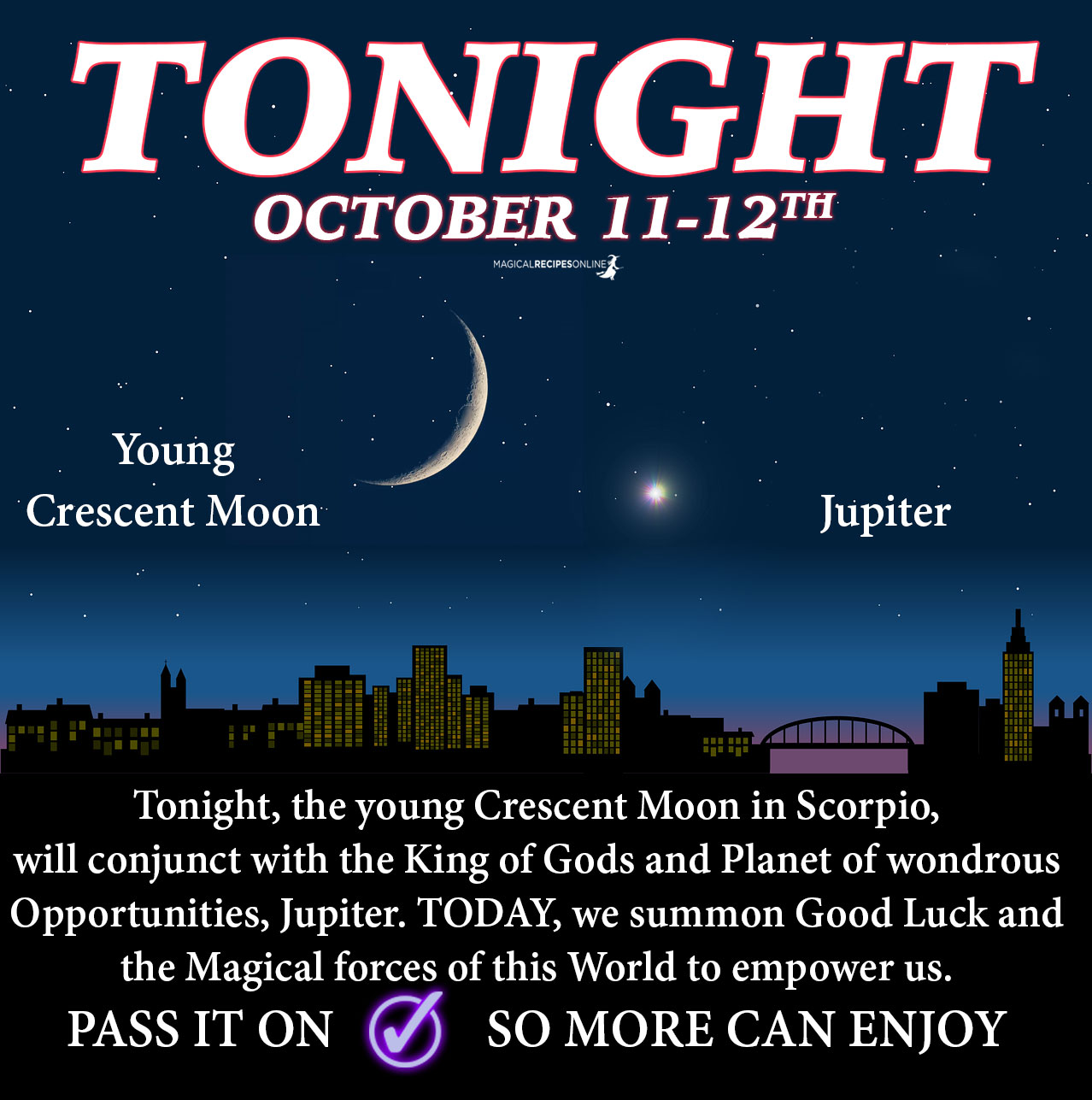 Aries, Leo and Sagittarius, (Virgo) and Gemini will be the luckiest zodiacs of the day. Leo will be the less lucky one.
Daily Predictions for Aries:
A promising day begins for you my dear as the Moon from Sagittarius will give you a strong and happy emotional boost. Well, this day can also surprise you with an unexpected proposal that can make you re-think of your long-term plans and goals. Are you open to something new?
Daily Predictions for Taurus:
Your relationships suffered from a rather hard and challenging influence during the last 3 days and now it's time to find some quality time for you. In the meantime, take good care of your professional life as interesting advances may happen in the next 48hours. 
Daily Predictions for Gemini:
Today you are going to feel like other people are pushing you and trying to affect your judgement. However, good news are coming as your governor is actually sending you a very interesting feedback, reassuring you that hard work finally pays off!
Daily Predictions for Cancer:
The Moon has now entered Sagittarius, thus your focus in now altered towards your professional life and your daily schedule. Now, it's time to make room for something new and interesting in your everyday life. Even a new job may be waiting for you.
Daily Predictions for Leo:
You've been so much yet today good news are coming from the Realm of the Stars. The Moon will give you good news which are meant to mend your broken heart. Moreover, Mercury's trine with Saturn in your 6th house brings optimism to your everyday life.