A narcissist, for example, might "confide" in your mother about how you are "mistreating" him, knowing that your mother will pressure you in his favor. Or, instead of a personal apology after hurting you, a narcissist may post something romantic on social media, because she knows that mutual friends will all respond by telling you how lucky you are to have her in your life.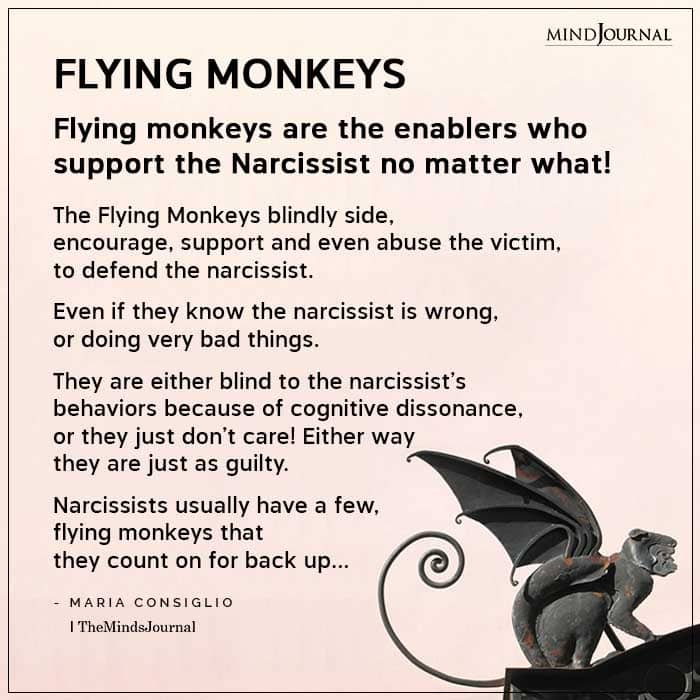 2. Gaslighting
It refers to a movie in which a manipulative husband secretly and gradually turned down the gas lamp in the home, calling his wife's sanity into question when she observed that the light was getting dimmer.
Gaslighting refers to a narcissist denying that something is true, causing you to wonder whose perception of reality is correct. Statements such as "I never said that," "you're imagining things," and "you're over-reacting" are all common gaslighting techniques.
Related: 121 Things Narcissists Say When They're Gaslighting You
3. Future Faking.
Future faking refers to the manipulative strategy of making promises that will not be fulfilled. Future faking is one form of pathological lying.
Whether the narcissist believes at the moment that she will fulfill her promises or not, is beside the point. "I'll never do that again," or "I promise I will change" could be future faking, especially when such promises are made repeatedly without accompanying improvement in behavior.
4. Love Bombing.
Love bombing refers to a narcissist's excessive, one-sided gestures of love and affection, which pressure you to commit to something you might not otherwise have been ready for.
5. Gray Rock.
Gray rock refers to one widely-accepted strategy for dealing with a narcissist. Making yourself respond to a narcissist flatly and without emotion (with as much "feeling" as a gray rock) can cause the narcissist to lose interest in your relationship more effectively and more quickly than trying to drive the narcissist away through direct assertiveness.
6. Hoovering.
In narcissistic slang, hoovering is when the narcissist vacuums or sucks you back into a relationship after you have been discarded or have chosen to distance yourself.
Hoovering is often accomplished through love bombing. Indeed, the only real difference between hoovering and love bombing is that hoovering refers to sucking someone back into a previous relationship while love bombing refers to sucking someone into a new relationship.
Hoovering may be accomplished through texting, gifts, compliments, and even profuse apologies and promises (future faking) for an improved future. Be wary of pressure to forgive or trust based on words instead of actions: "Please give me one more chance, you won't regret it, I promise, I know you must hate me but I can't live without you."
Related: What Is Hoovering? How Does a Narcissist Reel You Back In?
7. Triangulation.
Triangulation is when a narcissist attempts to manipulate you by involving another person or group of people in your relationship. ("M— warned me that you would do this" or "T— was right about you" or even "most people would agree with me that…").
Triangulation might also involve the narcissist talking behind your back and trying to turn friends and family against you.
Knowing how to talk about a problem has empowered many people to address and overcome the challenges of negotiating with someone who exhibits narcissistic tendencies. These clever slang terms are often used by nonprofessionals to chart a new course and change their lives for the better.
---
Written By Rebecca Zung
Originally Appeared On Rebecca Zung