What happens when the planet of Love, Peace and Empathy backspins in Scorpio (and for a little while in Libra)? Oh well, we are about to find out, as it already began! Whether you are have strong influence of Venus in your personal horoscope (see more here) or not, you are going to experience this effect one way or another. Retrograde Venus is a force of nature, not just a phenomenon. 
Retrograde Venus is a Force of Nature
Let me put it this way. Maybe for a long time, we try hard to find the proper way to talk to someone, worrying or maybe fearing for his/her reaction. With Venus walking backwards, we just burst out and say what we've got. Retrograde Venus is a force of nature being coming out of our heart's volcanoes, shaped from the Lava of our most passionate emotions. We can become mighty or even ruthless. Emotions. These are the fuel of our motifs. 
Unfortunately, during this time, Wars, terrorist or hate attacks and other world-wide quarrels may occur as the blessings of Aphrodite shift to another world. 
Retrograde Venus for the Witches
This is the best time to search inside you and find what you are doing wrong or right in your relationships and your personal life.

You can even slip backwards in your incarnations and get an insight. 

Also, It is a great time to dig up spells and rituals involving love, peace and affection. 

Furthermore, Crafting your own Potions (especially love potions) is favoured.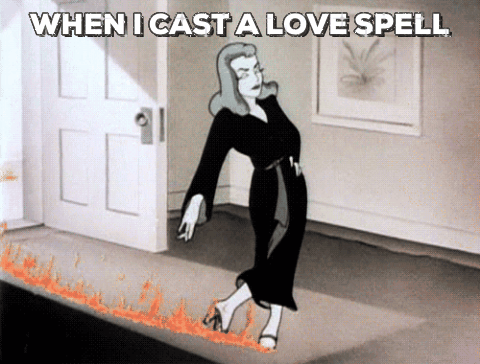 Retrograde Venus for Zodiac Signs
Let's find out how this retrograde Goddess of Love will affect each and every sign!
Aries: Empath or Banshee?
It goes without saying that this backwards moving Goddess of Love affects you so much, changing nearly everything in your. From how you feel to how you react, your world is messed up with powerful and sometimes irritating emotions. Venus Retrograde doesn't just change your heart, it alters your sensitivity broadening the spectrum of stimuli that can influence you. In other words, you become a powerful Empath but can also turn into Banshee. 
Taurus: Ripper of Dead Relationships
From the day your Governor began backspinning, you felt it deep inside your heart. It was made pretty obvious that you need to detoxify your life from all these relationships that hold you down and don't let you evolve. Therefore, you are now trying to cut off from all this mess that's your social and personal life – also affecting your professional life. What needs to go – has to right now!   
Gemini: Alchemist of Body and Soul
The Goddess of Love has turned her back to your sensitivities. This affects your judgement influencing things that you felt were extremely important for you. Well, maybe not anymore. Your health and your everyday life becomes important and you are going to find what is causing all this mess in your body and your soul. Finding this trigger is the first step to sail away from the troubles of your everyday life. 
Cancer: Scrying for Happiness
What is it that can make you blissfully happy? If it takes more than a second to answer then we have a problem dear. And this is what Venus Retrograde is about to do. Make you discover or maybe re-discover what makes your heart beat faster and feel like you've entered Nirvana. From that point of you, you need to let go of all presumptions and make sure you've cleaned your heart for something new to come. Happiness is only few breaths away. Care to prepare?