When a narcissist tries to provoke you or use your insecurities against you, realize they are going to do it in such a way they don't look too bad.
Then they'll say something to counteract their previous insult. A comment sly enough to get to you but then they will back it up with, 'I'm just looking out for your best interest.'
When a narcissist says they are just joking but says something to hurt you understand jokes aren't supposed to hurt.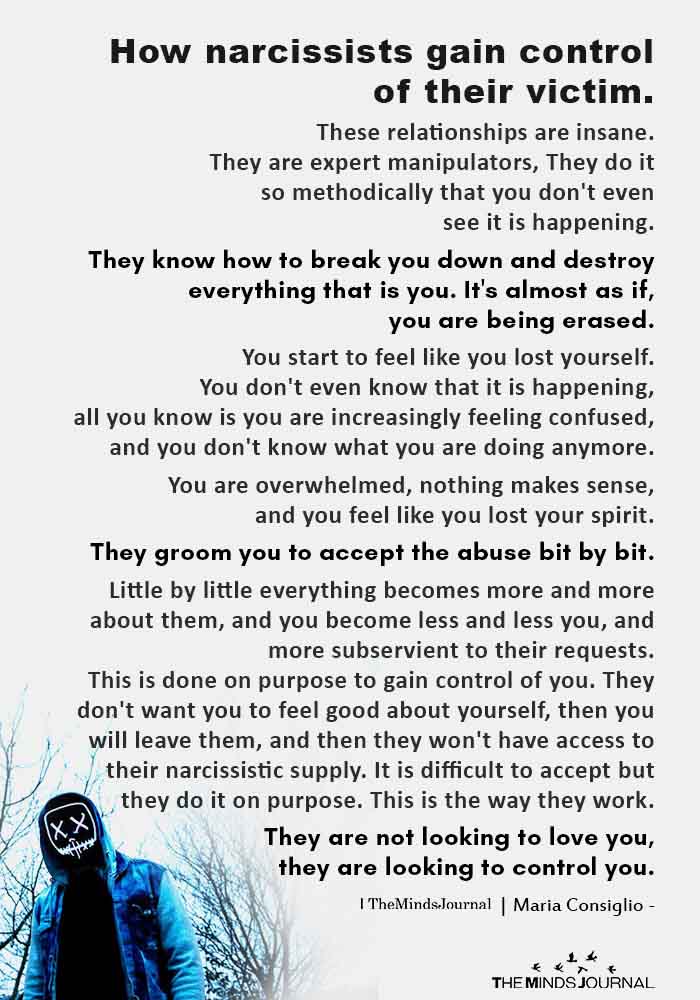 When a narcissist does something that really crossed the line and they make promises of change only to go back to how they really are, realize they aren't going to change.
When you are in a web a narcissist created, it's going to feel like you can't get out sometimes.
Related: 15 Reasons Narcissists and Sociopaths Lie
That's what they want you to think because as much as they try to convince you, you need them, it's really the other way around they just won't admit it.
But most of all when a narcissist tries to convince you you're hard to love and you shouldn't like yourself, realize that just because they don't like who they are doesn't mean you have to follow that.
The best way to overcome a narcissist is by loving yourself fully and realizing how they treat you shouldn't be the example you follow when treating yourself.
Kirsten is the author of But Before You Leave, a book of poetry about the experiences we struggle to put into words. Follow Kirsten on Instagram and Facebook.
---
Written by Kirsten Corley
Originally appeared on Thought Catalog