Of all of the things that I have done, these are the three biggest things that I did to help heal my repressed pain and trauma. It is my hope that you will be able to take something out of these steps to use in your own process.
1. Fully Face, And Accept, The Truth Of Your Situation.
You can't fully let go of something until you have first taken it into your hand and grasped it. If you don't allow yourself to fully acknowledge the truth of whatever you have lived through, it will continue to have power over you.
There's a big difference between saying "I was bullied when I was young, but I was probably just being a sensitive little kid," and, "I was bullied relentlessly for years and had suicidal thoughts for years because of it."
There's a big difference between saying "I was raped when I was a teenager but I was probably asking for it because I was drunk and being flirtatious," and, "I was raped when I was a teenager. I know this because my sexual energy was violated and I found it difficult to get close to people for years. I still wake up from nightmares of my abuser breaking into my home."
There's a big difference between saying "I might have been emotionally abused in my last marriage, but other people have had it so much worse than me," and, "I was emotionally manipulated in my last marriage for so many years, to the point where I didn't feel like I could trust my own mind in the slightest. I still doubt myself constantly and never know if or when my emotions are appropriate in a given situation."
The point isn't to be over-dramatic or to tell white lies. The point is to be fully truthful. To own it fully. And that means allowing yourself to acknowledge the truth of the situation as you experienced it.
In practical terms, facing the full truth of your situation might look like writing out your full story on several pieces of paper or telling a close, trusted friend about your trauma or speaking to a coach or therapist for several sessions.
Whatever your truth is, it absolutely must be fully acknowledged and externalized before you can transcend it.
Related: 5 Signs To Know If You Need Emotional Healing
2. Feel The Feelings That You Have Access To.
Once you have exposed the full truth of your situation to yourself, there will very likely be some (or a lot of) unfelt emotional residue to process.
You may have to sob, or yell, or lie down despondently, or stomp your feet or all of the above. Depending on the depth of the wound, this may take a matter of days or a matter of years.
One of the most common fears that comes up when you are about to lean into this stage is, "What if my sadness/anger/resentment/etc. goes on forever? What if it's a never ending well of emotion?"
Nothing lasts forever. Your sadness can be transcended. Your anger can be released. Feel your feelings fully, and you will release the stuck energy that has lived in your body for as long as it has.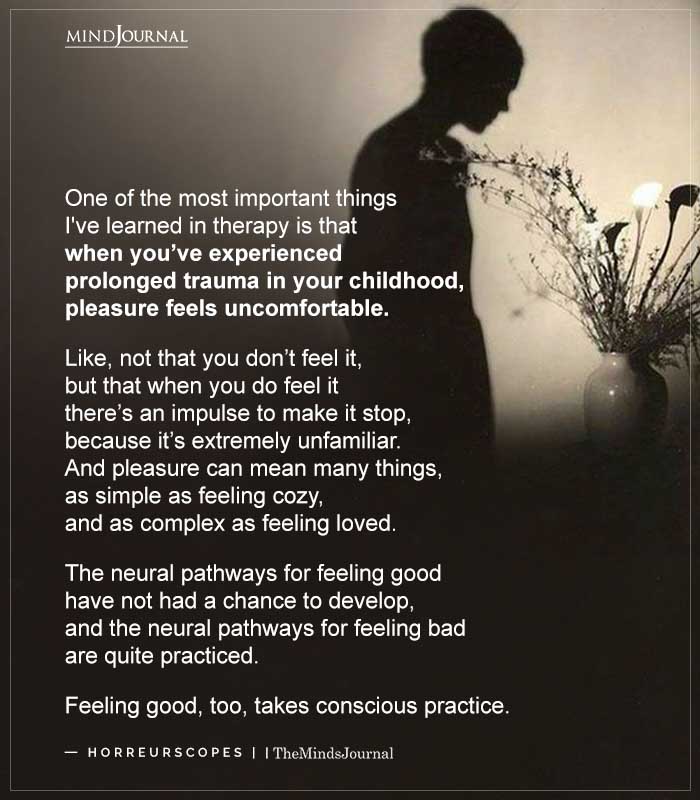 3. Heal It In Relationship With Others.
Just as all pain is experienced in relationship, it can only be healed in relationship. There is value in processing your thoughts and feelings on your own (embracing quiet, solitude, self-reflection, etc.) eventually you must allow other people to act for mirrors for your healing.
I believe that it is your responsibility to heal it up to the 70% ceiling of healing, that you have access to on your own, and that the last 30% must be healed by using others as mirrors for your process.
It's one thing to tell yourself that something that you fear about yourself as being un-loveable is actually very love-able (using affirmations or journaling, for example), and it's another thing entirely to allow yourself to be experienced in the midst of your pain and have another person tell you that you are indeed love-able.
Lean on friends, family members, coaches, therapists, and your community. Allow yourself to extend to others. Allow yourself to be seen by others. Allow yourself to be received by others. Allow yourself to be loved by others.
Related: 5 Forgiveness Exercises To Heal Emotional Wounds in a Relationship
And watch your pain, trauma, and shame stories melt away.
Dedicated to your success,
Jordan
Written by Jordan Gray
Originally appeared in Jordan Gray